Junior Team Tennis in Singapore kicked off the year with a MAJOR slam! Or should I say MINI slam? In conjunction with the first Grand Slam of the year(Australian Open), JTT launched Grand Slam MINI Melbourne and FAST4 U12 at United World College, Dover this past Sunday morning. Our RED MINI players jetted to "Australia", with their brand new passports and had a really exciting morning of timed round-robin matches. They used a point by point system and were spread out on 12 mini courts. The FAST4 U12 event was also round-robin based, using a shortened format of first to 4 games per set. This event was globally launched in Sydney with Roger Federer and Lleyton Hewitt. It has since been be showcased by a host of other champions including Rafael Nadal, Fernando Verdasco, Gael Monfils, Nick Kyrgios and many more!
Congratulations to all our players that competed in both these events. We are so excited to see so much talent and dedication to the sport at such a young age. Thank you parents and guardians for all that you do in order to get these junior players out on the tennis court. Our roaming umpires and coordinators did an amazing job in encouraging all players to be independent and practice good sportsmanship on the tennis court. This included picking up their own balls, scoring, and conducting proper etiquette as a tennis player. Not only does this help build their confidence, we also want to prepare these junior players for their future, on and off the tennis court. Rankings from MINI Melbourne is now up on the website. Click here for FAST4 U12's results. Please also check out Facebook for all the new photos uploaded from the event.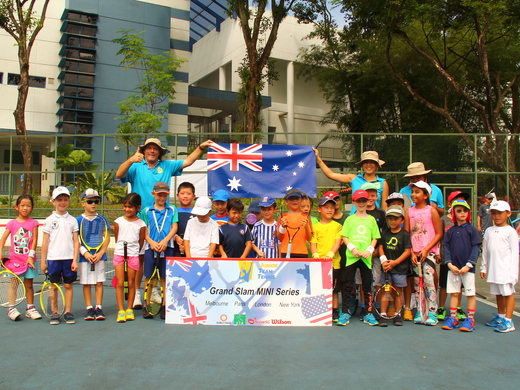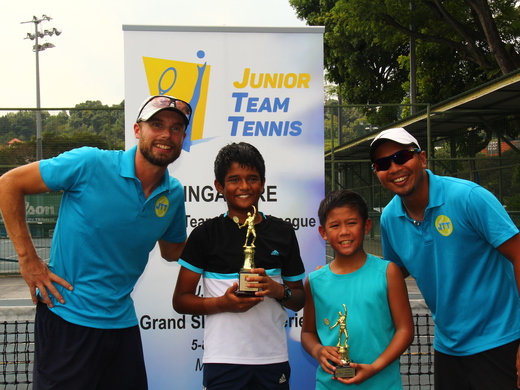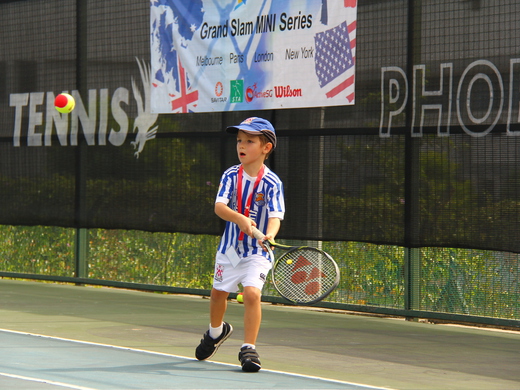 Just like all the major Grand Slams, we are also hosting the entire series of Opens, and we want to take you on tour with us! If you have not already signed up for our next Grand Slam MINI, make sure to do so! Our Grand Slam MINI Paris (RED) is on Sunday, 18th of March, 2018 from 9.00am – 11.30am.
"Play the Slams, like the Pros!"
FAST4 U12
Main Event
Winner: Gautam Venkatraman
Runner-up: Kaleb Khoo
Consolation
Winner: Nila Arun
Runner-up: Dow Park
Grand Slam MINI Melbourne 
Group 1 Winner: Cedric Tan
Group 1 Runner-up: Park Seojun
Group 2 Winner: Oliver Tham
Group 2 Runner-up: Joshua Chia
Group 3 Winner: Ryan Tang
Group 3 Runner-up: Joshua Carson